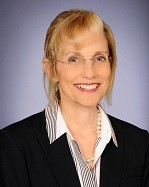 Jayne
Cohan, President
Domicile State: TX

Office:
832-786-2003
Fax:
832-786-2007
Jayne has over 25 years of employee benefit experience as an employee benefit consultant. As President of Cohan Insurance Group and a CORE Benefit Services Partner, she utilizes her vast experience in plan design and self-funding financial arrangements to help provide clients with cost effective solutions.
She began her career in the financial services industry in 1985 and as a business owner since 1987 truly understands how to solve business problems due to her business owner perspective. She works directly with business owners, CFO's and Human Resources Directors. Jayne has developed her business by listening to her clients, responding to their needs, and providing quality service. Her average client tenure is over 15 years. She helps guide her clients to the right decisions using resources expected of a large enterprise, but with the agility that only a smaller firm can provide.
Jayne is a graduate of Boston University where she received a Bachelor of Arts in Economics. Jayne and her husband, Dennis, have three children and she enjoys spending time with her family and traveling.